DEDON | New collections 2021
NEW COLLECTIONS 2021
DEDON JOURNEYS INTO NEW WORLDS OF COLOR AND CREATIVITY
More than 30 years since it launched an outdoor revolution, DEDON journeys into new worlds of color, comfort and creativity in 2021. KIDA by Stephen Burks reinvents the hanging lounge chair. DALA and PORCINI flash new colors. Bold innovation comes to MBRACE. And TIBBO turns heads with an iconic folding chair.
KIDA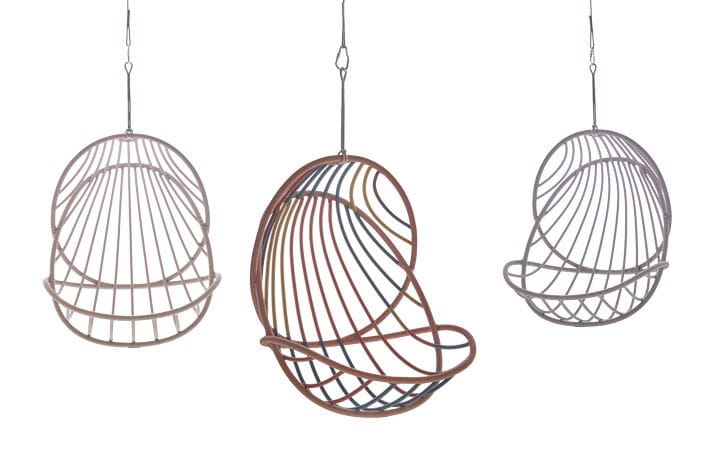 With KIDA, Stephen Burks has designed a hanging lounge chair as delightful to look at as to use. The first collection to be wrapped rather than woven in 834 meters of DEDON special Fiber Touch features a cradle-like organic form that's open, airy, light, and inviting. Once inside, users can luxuriate in KIDA's comfy cushion, which covers the entire seating area, and feel, in Burks' own words, "as free as the breeze" when swinging
DALA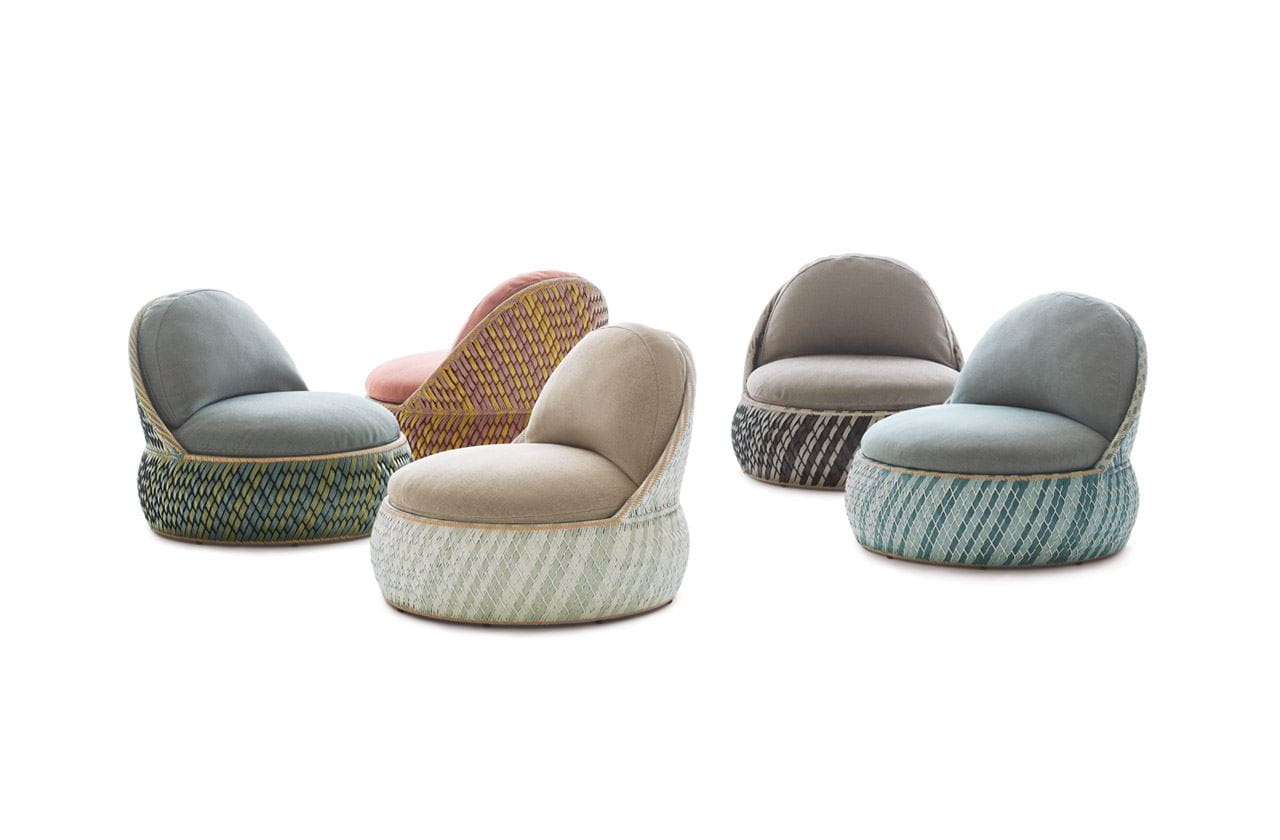 Comprised of circular lounge elements, DALA is easy-going yet artisanal, characterized by a weaving style so innovative and distinctive that it has been successfully patented. New for 2021, Stephen Burks' award-winning collection welcomes five new colorways—rioja, cuba, bahamas, ubud, and ibiza—inspired by DEDON's ongoing Tour du Monde, in addition to a club chair and plush new seating cushions. The exciting color palette, developed with renowned colorist Giulio Ridolfo, features signature DEDON tones in inspiring new combinations. The colors are available for the whole DALA range, from planter to lantern, footstool to lounge chair, and will replace the current offering.
MBRACE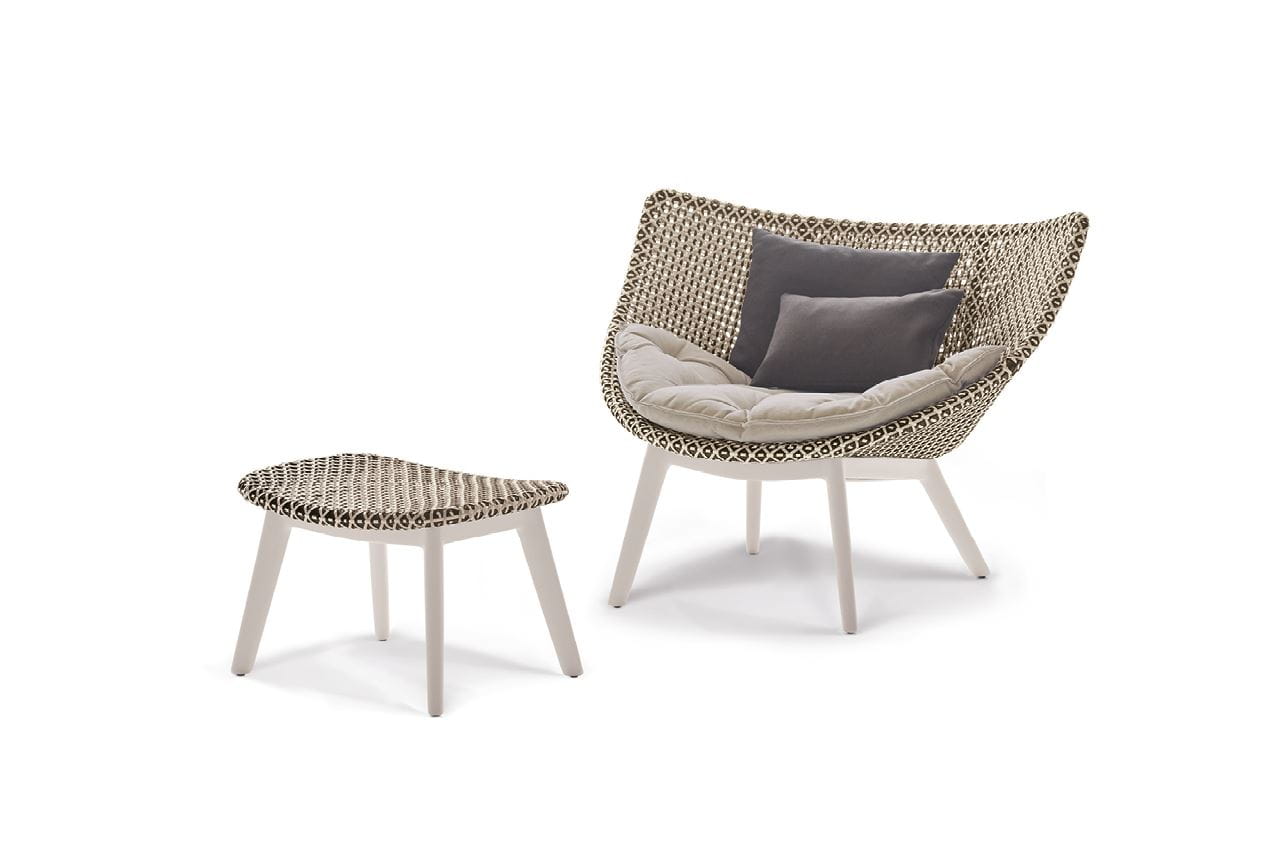 Sebastian Herkner's award-winning MBRACE collection is beloved for its modern material mix. Combining teak, woven fiber and now an optional die-cast aluminum base, MBRACE is more distinct and richer than ever before. The aluminum base—available for wingchairs, armchairs, lounge chairs and matching footstools—expands the collection's visual language while extending its possibilities. Pair with teak dining tables in two sizes, or unique, handcrafted ceramic tabletops for coffee- and side tables to create elegant formations for any outdoor setting.
TIBBO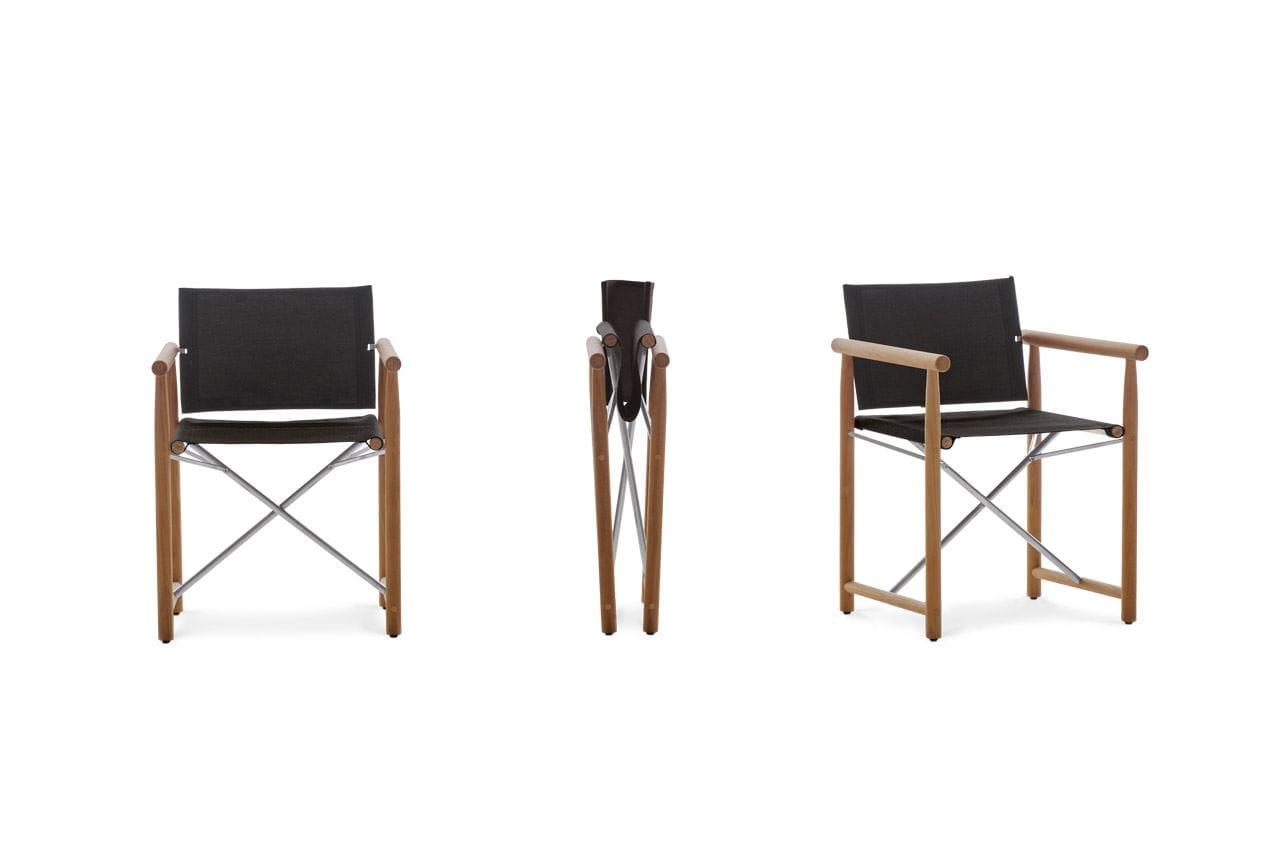 Easily foldable and conveniently portable, the new TIBBO folding chair evokes the classic director's chair in form. But it's more than a reinterpretation. The folding chair's design—which combines rounded teak elements, a luxurious sling seat and backrest, and beautiful stainless-steel detailing—merges naturally into the collection with a shape and style that's all its own. Offered in three elegant colorways, sail taupe, sail dove and sail shade, and featuring an adjustable backrest up to 20 degrees, the folding chair matches other DEDON collections for tone and comfort. Two new coffee tables—realized in square and rectangular versions—join the collection's current offering.
PORCINI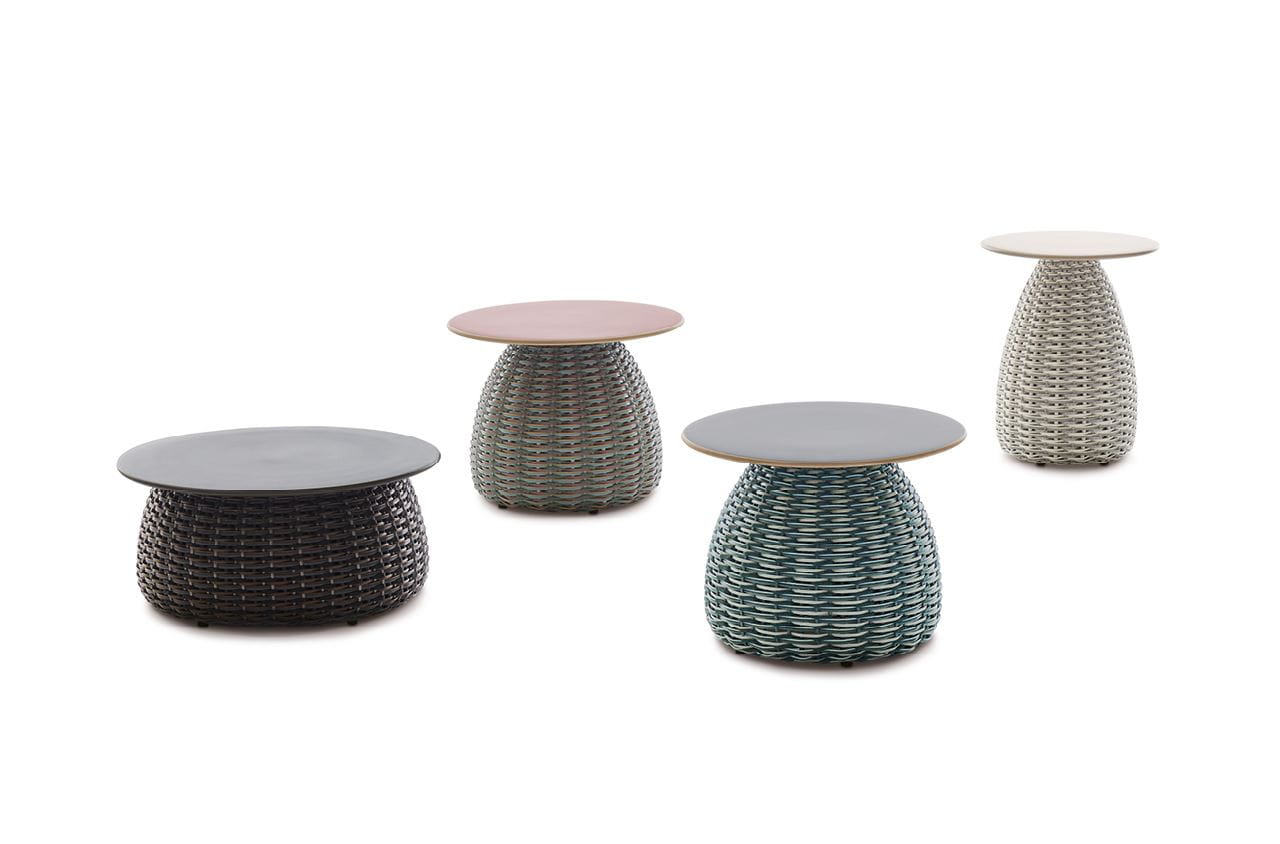 More colors, more materials, more expression: the new PORCINI fiber colorways and ceramic tabletop finishes are as diverse as they are distinct. Weaving muted tones in a sophisticated, layered pattern, alba is perfectly in keeping with the collection's irresistible charm and style. The darker bosco contrasts rich, deep greens with lighter tones for an exquisite balance that's strong but welcoming, subdued yet inviting. Both fall into DEDON's rich color world and both accentuate any collection. Available in nori and terra, the hand-crafted ceramic tabletops match these colorways perfectly, and their smooth, sanded edges emphasize the tabletop's coarser surface while deepening PORCINI's aesthetic.
DEDON EcoCycle Fiber
DEDON was founded on innovation and a love of nature. Those values, which continue to drive research, development, design and production, find their perfect expression in DEDON's groundbreaking new EcoCycle Fiber. Derived 90% from renewable plant based resources, DEDON EcoCycle Fiber is an ecologically conscious alternative to conventional, fossil fuel based products. It offers the same luxurious look and feel as standard DEDON Fiber along with the same unrivaled strength and weatherability. Available from 2021 for the SEALINE collection by Jean-Marie Massaud EcoCycle Fiber will eventually be introduced for all DEDON woven collections.
Source: https://www.dedon.de/en/news/News-B2C-2021
.